Sometimes, us simple worldwide collectors get lucky.   We all hope to find that big dollar stamp variety lurking in a lot of off paper stamps, and every once in a while, we get a little taste.
Not a million dollars worth of course – But in this case, I suppose about $100.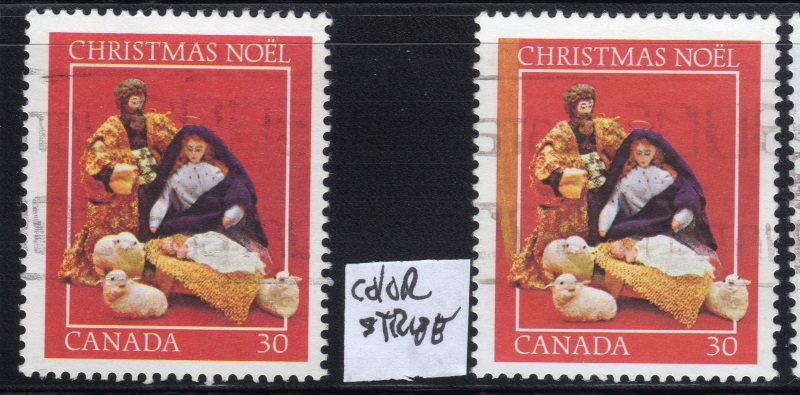 The 1982 Canada Christmas set's lowest value is a 30c Red and Multicolored stamp featuring the holy family.   The background is Red, but the Unitrade Canada specialized catalog lists a variety of this stamp as:
#973iii – "Orange Background (10 known)- $750.
The note following this listing is as follows:
"Repellex error, part of colour missing on part of one column of 10 stamps.  Four sheets are also known with similar repellex error causing 40-80% of the background of all right margin stamps to be orange rather than bright red.   Values range from $100 – $350 depending on the percentage of orange background.
Unitrade only lists values for mint stamps featuring this error, as, according to their information, only a few mint sheets experienced this problem.
In my case I have something a bit different.  Definitely a repellex error – BUT – mine is a small stripe of off-color, and my stamp has been used.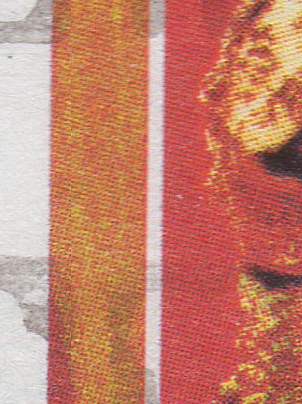 We had a short discussion over at StampBoards on this issue.
According to this post from librarianc
From Pierron's EFO catalogue (pg 428):

"….variety occurred due to spillage of cleaning fluid (trade name Repellex) designed to prevent the buildup of excess ink on the rollers."
Here is an image that I found on a site selling a copy with a much bigger area of orange for $175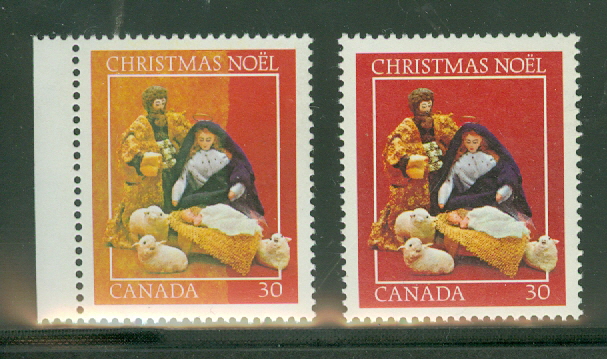 So- Valuing mine is a challenge, but for my catalog purposes, I will go with the low end of Catalog value of $100.   Having this on a cover would be nice, but seeing a used copy of this EFO is pretty neat as well.
A few other Canadian stamps have Repellex errors as well.  (see the stampboards link above)
So – Worldwide collectors – keep hunting – And get specialized catalogs!
Side Note:  Googled "Repellex" trying to find this product, but seems like it does not exist anymore – But there is a Deer Repellent called "Repellex".