There are a number of design types of the early Chile Columbus issues.   I am missing quite a few, but do have a few examples to share, along with their design varieties.   Columbus was featured on the first Chile stamp in 1853.  My first copy begins in 1867
1867
This design is in 5 denominations, 1c, 2c, 5c, 10c, 20c.
Here is my copy of the 5c red.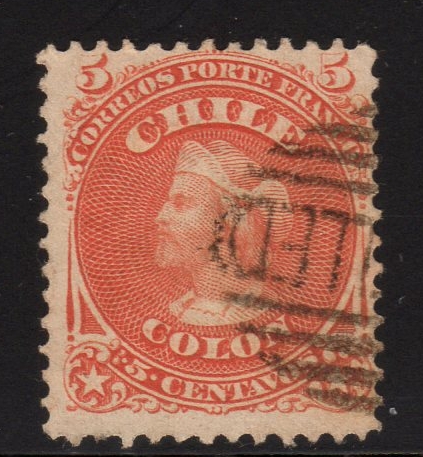 1878 – 1899 – First Engraving
The first engraving of this series, in demonimations 1c and 2c features colorless ornaments above the "E" and "V" of Centavo.
The 5c-50c denominations have no ornaments and a slightly different design.  In addition, Scott 29 (10c) has both Orange and Yellow colored varieties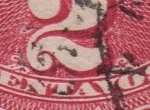 1894 – Second Engraving
In the second engraving, the ornaments are missing.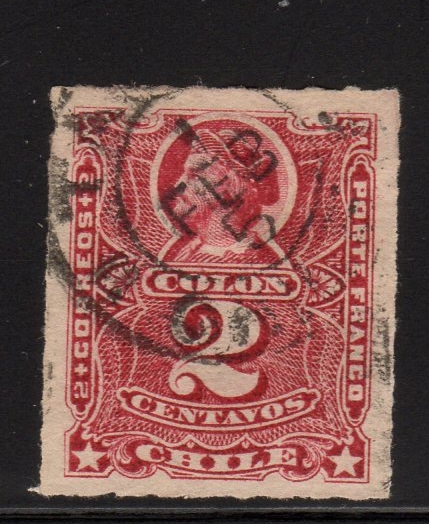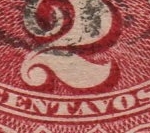 1900 – 1901
This taller stamp exists in 2 types of design varieties.
Type 1 shows heavy shading of short horizontal lines below "Chile".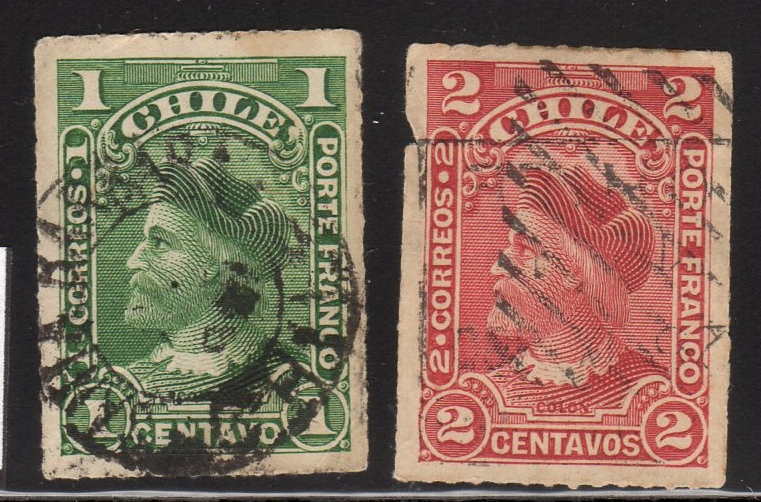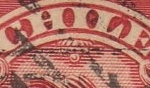 Type 2 has no shading below "Chile"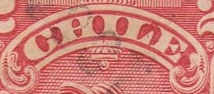 There are quite a few of these early Columbus issues I am missing, but they do offer a number of interesting varieties.