Came across this interesting item listed for sale by a Swiss Auction House.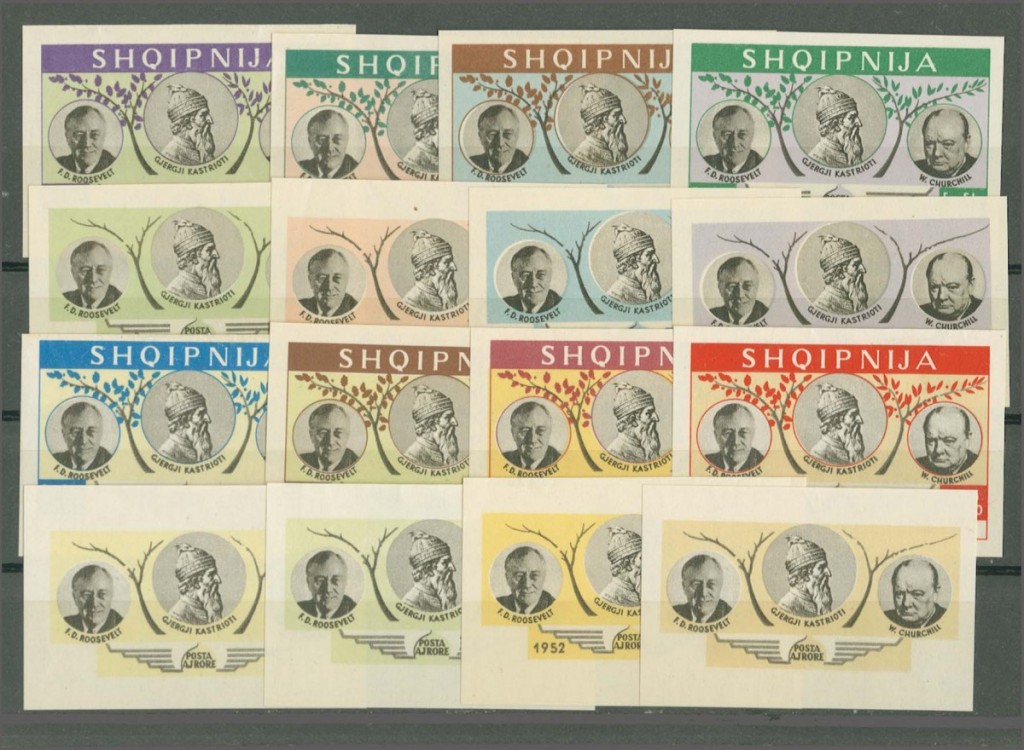 This interesting set appears to contain "proofs" of both the first set of 4 as well as the second "1952 overprinted" set of 4, with only the centers printed.
The country name and values and borders are missing.
Unfortunately the auction house has them listed at CHF 200 (200 Swiss Francs) – Although this is the first time I have seen a set like this for sale, Quite a bit higher than I would be willing to spend on this group.