In my collection of Armenia, I came across a set of mint stamps that did not have a catalog number in Scott, but, received a mention in a note with a few pics of the designs.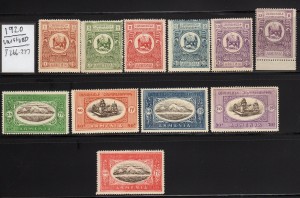 The note in Scott states:
"A set of 10 stamps in the above designs was prepared in 1920, but not issued for postal use, though some were used fiscally. Value of set, $10, exist imperf with SPECIMEN overprint, value of set $40, reprints exist"
Because this is usually the case, I am assuming mine were the "reprints", but decided to do some investigation.
I found a number of pages on the internet with references to this issue.
This Armenian Page states:  "These stamps were printed in sheets of 50, by the Chassepot Printing Works, in Paris, France, by the order of the First Dashnak Government, in early 1920.  The lower value stamps were sent to Yerevan in November, but never were officially released.   "
1920 was a tough year for the new Armenian Republic.   Although it had formed in 1918, by November of 1920, it had been invaded by the Soviets and became a Soviet Socialist Republic issuing new stamps in 1921.   This is likely the reason the stamps were never issued for use.
And this page from the StampsOfArmenia website says: "Mass reprints of all values exist. The print is often unclean, the border lines on the left side to small, the numerals not completely inked and the distances between the stamps in the sheets is wider. The frame of the designs from 25 rubles onward are bigger (1 mm higher)."
And finally, DeadCountryStamps has some images from both the original set and the reprints located here
My Examples
Closeups of my examples are shown below.   I believe these are the reprints based on examining the frame lines of the 1r – 15r values.   The 25r-100r are tougher to tell, but I think they are reprints as well.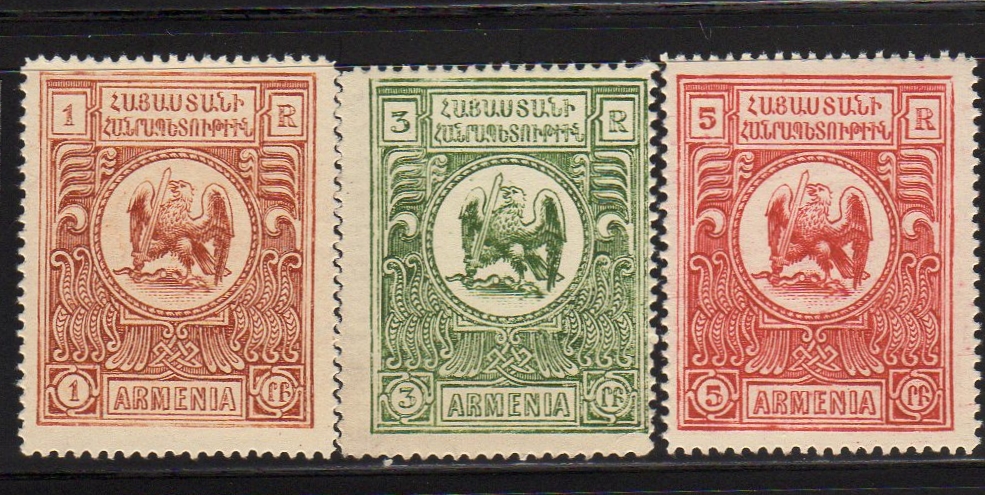 Note the weak framelines on the 3 above, and the weakly printed numerals.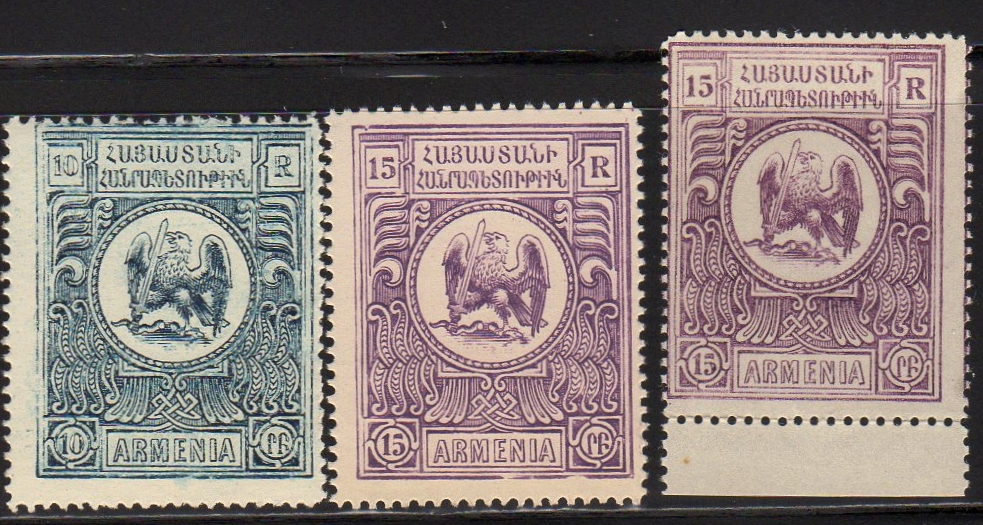 Again – weak framelines on all thee of these examples.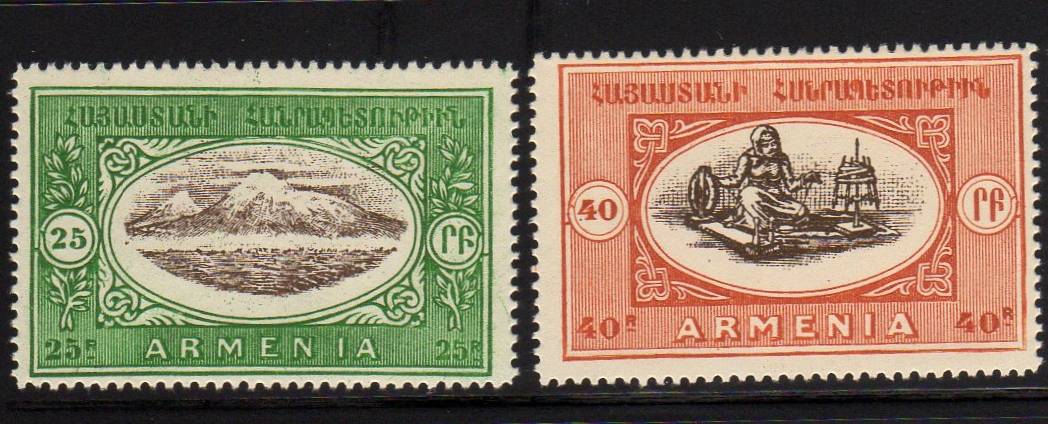 The above larger values, are likely reprints as well.  Although the frame lines are thicker, they do show poor quality in their printing.