The stamps of the Canal Zone, under US Possession starting in 1924 used a Canal Zone overprint on USA stamps from the period.   Prior to this, stamps of Panama were overprinted for use, and starting in 1928, most of the stamps were issued specifically for the Canal Zone (with a few USA overprinted stamps still issued through 1939.
The Canal Zone overprint came in two types distinguished by the top portion of the letter "A"s in "Canal"
Type A – Letter A with flat tops (Scott #71)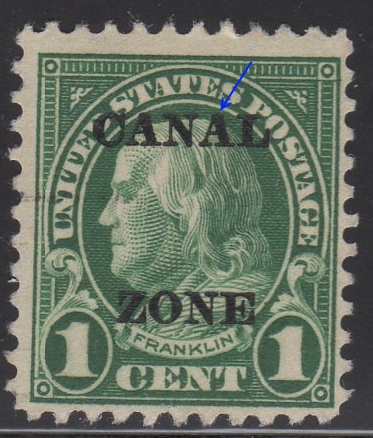 Type B – Letter A with pointed tops (Scott #100)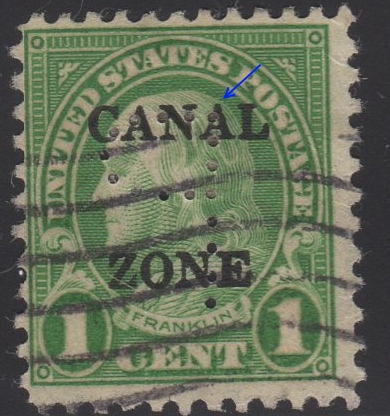 The overprint also comes in Red on a few issues.