This is an example of why I love these little pieces of paper.
This stamp was in my pile of Czechoslovakia stamps, and although I think it may be a forgery, it still led me to the pretty kick-ass story of the Czechoslovak Legion.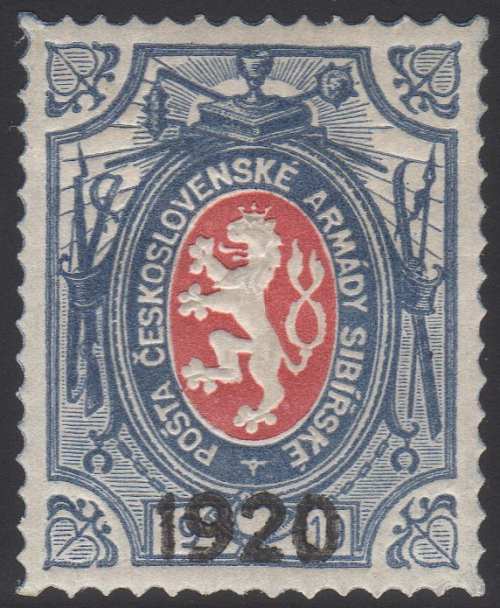 This was a force of (eventually) over 60,000 troops, mainly Czech's but also Slovaks.  The ultimate goal of this force was the eventual independence of Bohemia and Moravia from the Austrian Empire and the Slovak territories from the Kingdom of Hungary.
During World War I, this force fought with Russian Forces on the Eastern Front and distinguished themselves in battle.
However, after Bolshevik revolution, the Legion was stuck in Russia, siding with the Russian White Army they made their way to Siberia, winning battles against the Bolsheviks along the way.   You can read the full story in this Wikipedia article.
The stamps were issued during the time that the Czechoslovak Legion controlled the Trans-Siberian Railway (along with many towns in Siberia).  The stamps were used for sending mail along the railway, and beyond when possible.
Eventually the Legion signed an armistice with the Bolsheviks and evacuated via Vladivostok in February of 1920.
Scott lists 14 stamps used by the Legion during this time.  The one I show is Scott #5.  (probably a Forgery)