In 1919, and in cahoots with a Czechoslovakian postal official, a local philatelic club procured, cut, and distributed approximately 2 Million stamps never intended to hit the streets.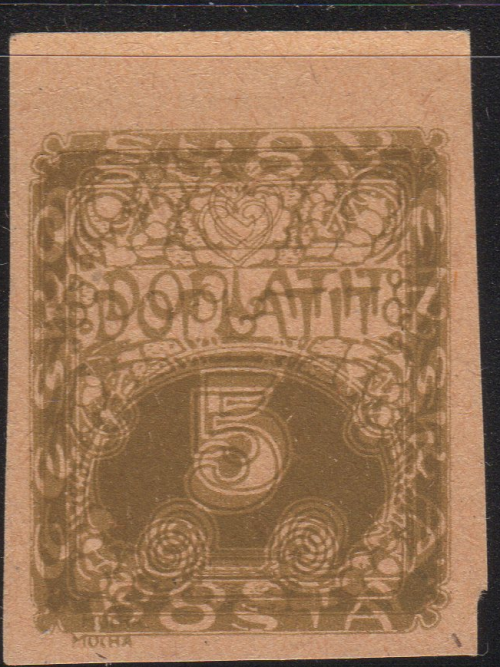 The story, according to this article from the January 1956 issue of "The Czechoslovak Specialist" (page 14), is an interesting look at how these stamps came to be.
According to the writer, these stamps were likely printers waste, but, may have been printed to order.  As printers waste they were used as "tests" or to set the machine for the actual prints.   Because of the scarcity of paper at the time, the "tests" re-used previous print tests resulting in all sorts of interesting double transfers of not only a single issue, but of multiple different issued on the same sheet.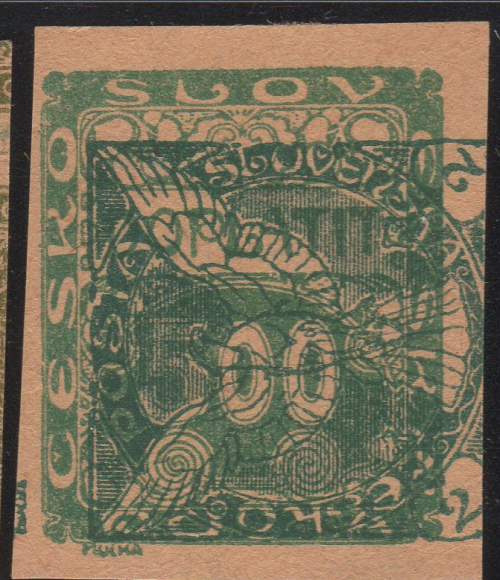 The stamps themselves were printed in sheets of 400 at the Prague printing company "Česká grafická unie", and according to the article, a high postal official by the name of Jaroslav Leseticky procured 5,000 sheets of 400 and brought them to the Czech Philatelic Club of Prague.
The club then proceeded to cut up the sheets into blocks and distribute them among the members.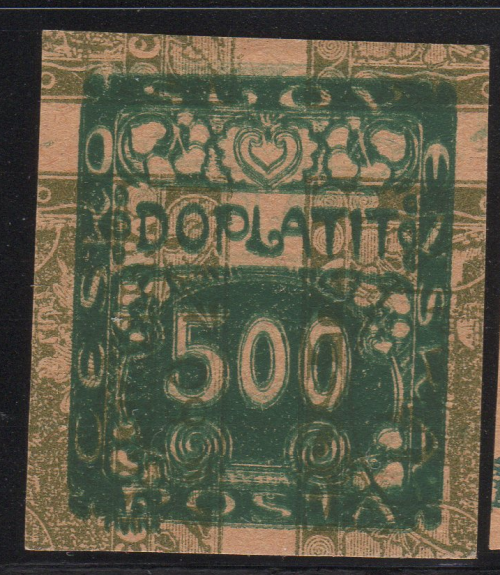 This story may be a bit dubious however because strangely none of the sheets were printed on the backs!  If they were legitimately re-using paper for trials runs, you would think they would also use the backs.  Possibly, the printing company in Prague just printed these off with every intention of letting them loose.
There are many varieties and combinations of the double prints that were produced, but all seem to stem from 3 issues being printed at that time in 1918.
The issues involved were the 1918 Regular Issue (Hradcany Stamps), the 1918 Postage Dues (inscribed "DOPLATIT)", and the 1918 Newspaper Stamps.

Each of these stamps were issued in multiple values and colors.
The double / triple transfer stamps have various combinations of these designs overprinted on one another.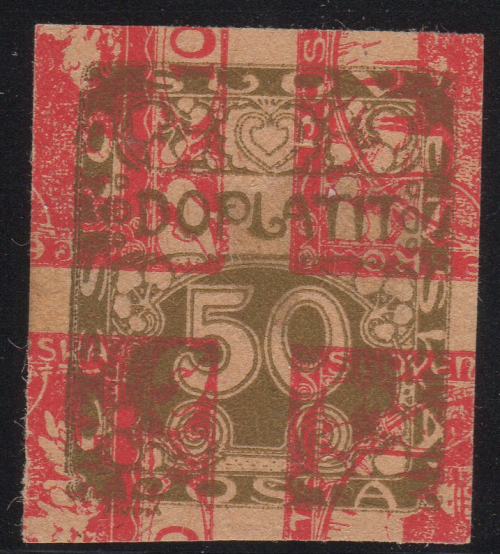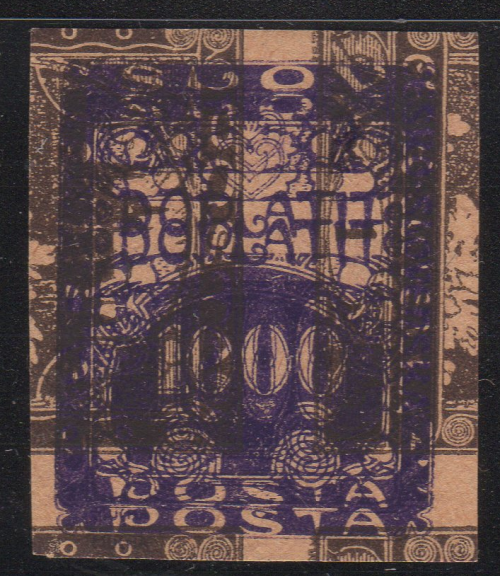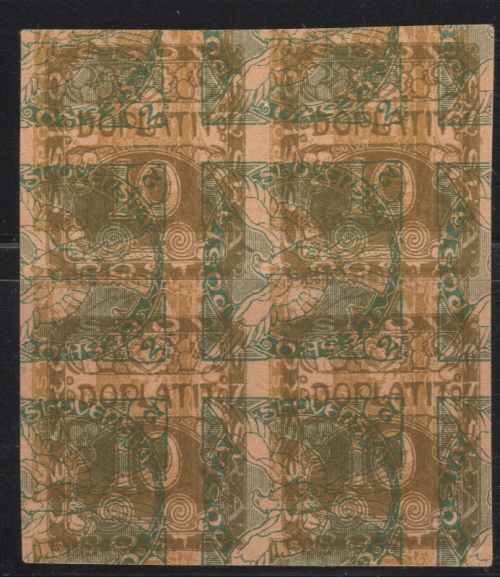 Additionally, the article notes that some of the issues were stamped on the back with: "Se svolenim" / "J. Leseticky".   "Se svolenim" translates to "With Permission"
In addition to the above, I have a few more of these similar items in my collection.   Interesting story even if the value is overall fairly low.