Although I don't specifically look for First Day Covers, when I end up with some, I keep them.  And the more I look into them, I begin to understand the market a little bit and how it works.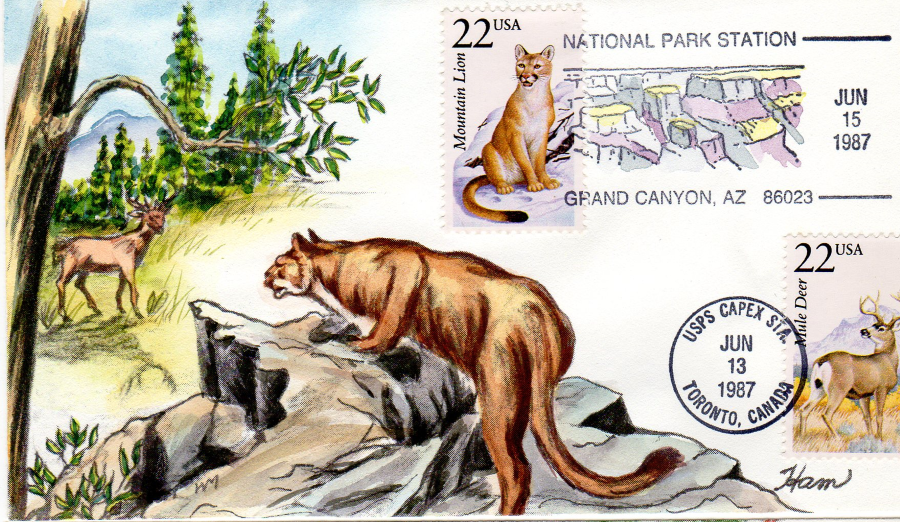 For the most part, a cover becomes collectible more for its cachet then the stamp.   It is the Art that is collectible, especially for covers have limited runs.
One example I have come across is hand-painted covers from Lois Hamilton.
This particular set of covers from Capex in Toronto 1987 features artwork related to the wildlife series of stamps.
Another intersting note is that these covers have USA First Day Cancel which was done at the "USPS Capex Staion"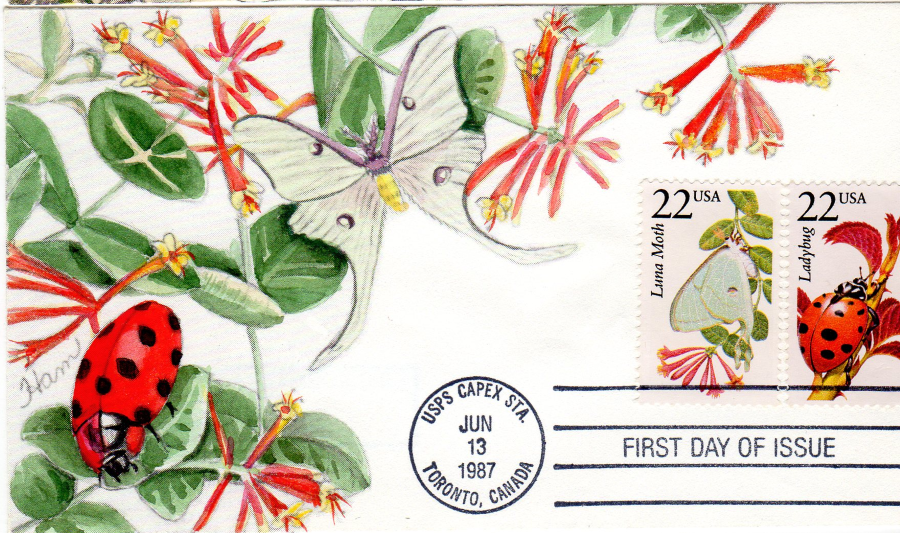 I did not find much more information about Hamilton online, other than a brief reference to her in this about us for another cover designer (Pugh) (See photo). Plus some listings on the AFDCS website for awards.