The Cyprus Postal Tax stamps used starting in 1974 and through today were, according to Scott, for the "Refugee Fund"
In the Scott Catalog, after the 1984 Issue (RA4), Scott notes "There are two types of No. RA4".  Unfortunately, Scott does not elaborate further.
The Michel Catalog comes to the rescue with Zypern #4 in types I and II.  They include a closeup of the font differences in the title of the stamp between the two types.
But First – Here are the types of 1974 and 1977: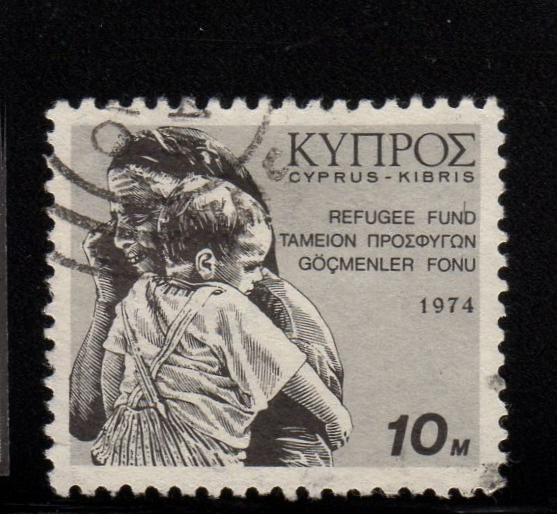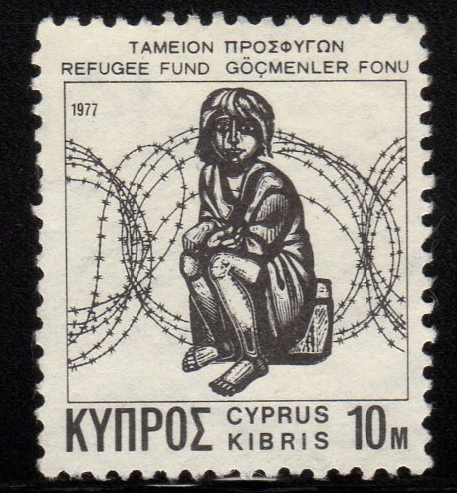 In 1984, a new type was issued in a new denomination of 1c (instead of 10m)
This stamp exists in 2 types:
Type I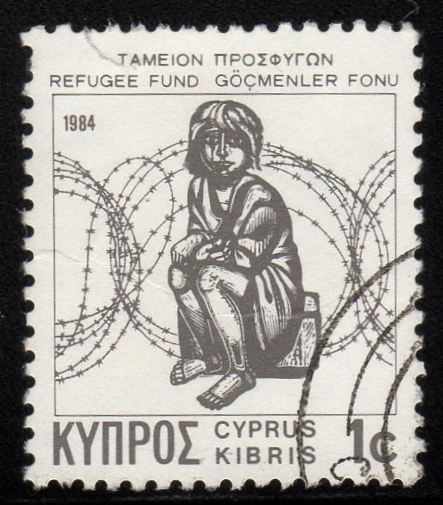 To differentiate the 2 types, look at the "N" above the "ER" in the top title.  In Type I, the N is directly over the E, in TYPE II it is above the E and R.   See the closeup below: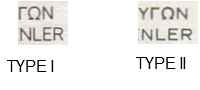 Starting in 1988, They switched to a new design, and have used a variation on that design since.  Each year saw a new issue, with a new date inscribed in the lower right of the design.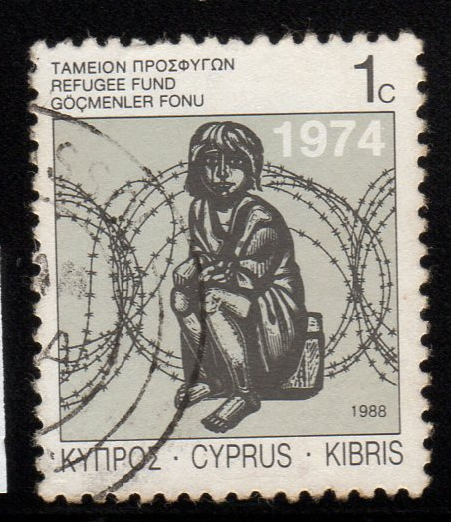 See below for my collection, missing only 2004's issue.
Note that there are color, size and perforation differences, but each stamp in inscribed with its year.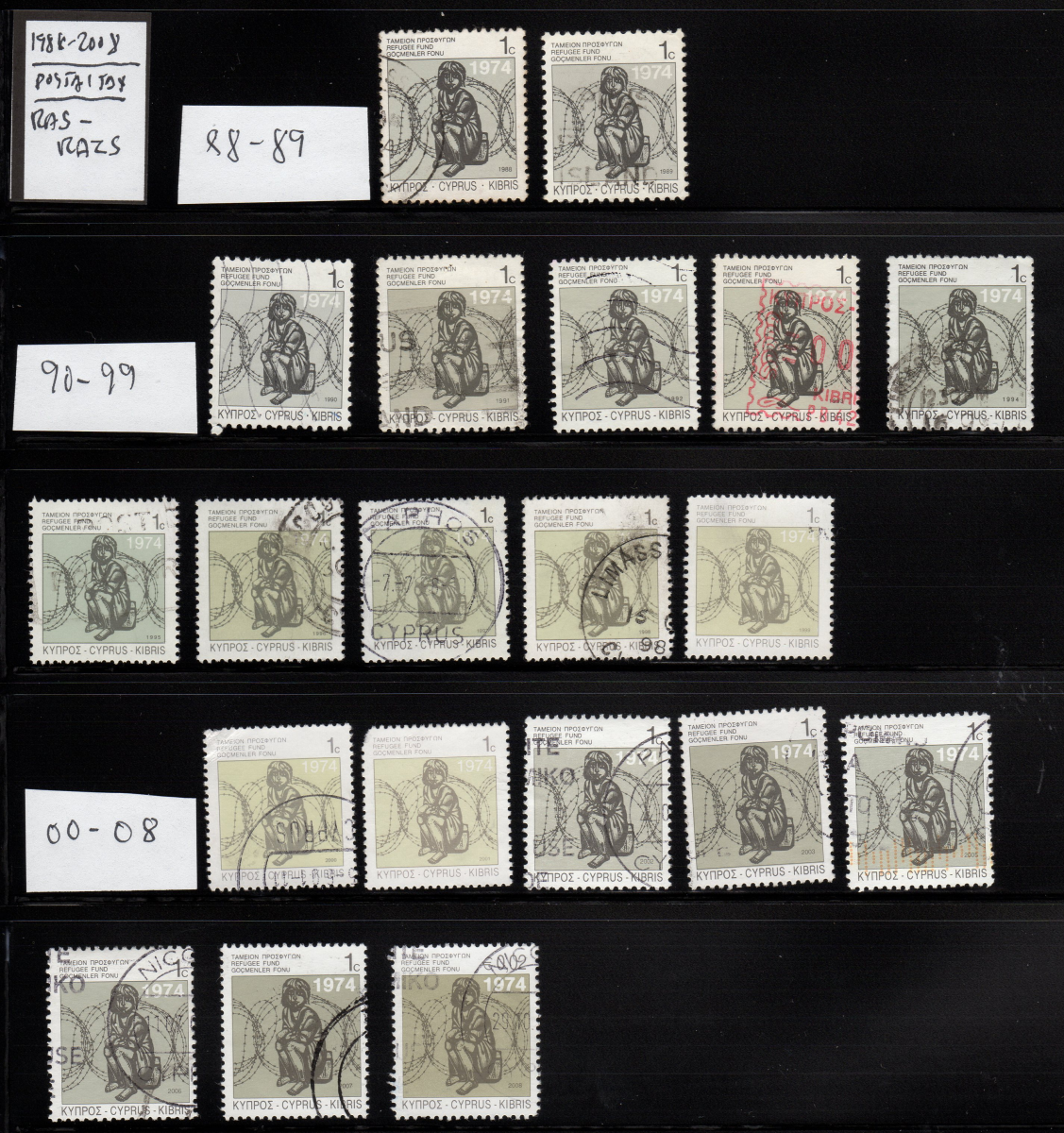 My Scott Catalog ends in 2008, so I do not know if this issue continues through today, but I assume that it does.
Update: