I recently acquired this Bhutan cover, which caught my eye first because of the large group of 14 3D stamps.
The cover in general is interesting as it contains a total of 28 stamps of 8 different designs.   The cover was mailed in 1991, but the stamps span years from 1968 through 1991.
The total face value of the stamps is 184.5 Bhutanese Ngultrum.  Although this seems high, this translates to roughly $3.00 US.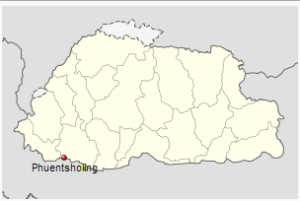 The cover was mailed from Phuntsholing on 12/9/1991 by a "Daya Anand" and then received in USA on Jan 11, 1992 (Shingle Springs, CA) by a "Corbet Cache" in Rescue, CA (near Shingle Springs)
Phuntsholing (also Phuenstsholing) is a border town between Bhutan and India.   Daya Anand, according to some research, was actually an Indian Stamp Agent residing in Jaigaon, India, directly across the border from Phuntsholing.
It seems like this was probably a philatelic order, based on the crazy franking that was used.
Also – this item ended up being too large for my Vario G album, so I have to devise some sort of new storage system for extra large items such as this.
Some might not even keep an item like this, but, I think it is neat (and heck, it contains nearly $50 in catalog value worth of stamps on the cover!)