I received this cover in the mail, postmarked out of Richmond, IA (College Post Office at Earlham College).   I received it today (February 2nd, 2015), but, I noticed that the postmark said it was cancelled on January 28th, 2014! –
The Neopost label shows the correct year (it was printed), but, the hand cancelling device at the post office at Earlham was still set to 2014 (even through the month was correct).
A nice little oddity to add to my modern cover collection.
Full Cover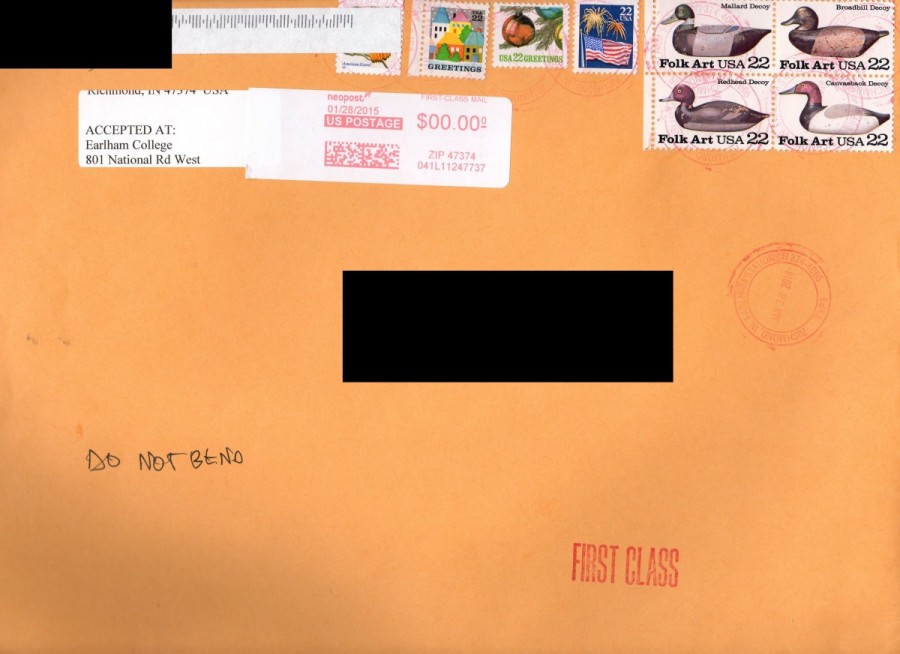 Closeup

2md Closeup