Bulgaria issued a series of stamps in 1919 featuring their new Tsar: Boris III. Boris took the throne after his father Ferdinand I abdicated after WWI. (Bulgaria had aligned with the Central Powers during WWI)
One of my copies of the 15s stamp has quite a misperf, and the perfs are extremely rough.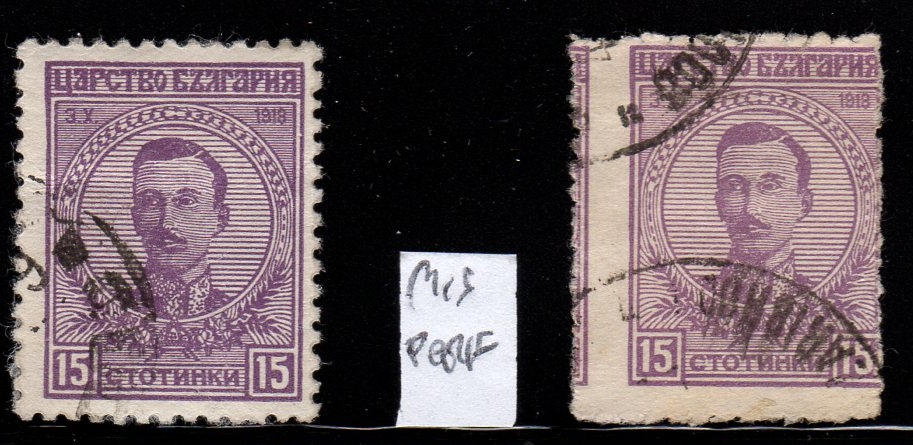 One interesting thing about Boris:   During WWII, even though he allied with Hitler and Axis Powers, he refused to deport the Bulgarian Jews.   It is estimated that this act saved the lives of at least 50,000 Bulgarian Jews.