Bulgaria stamps from 1879 through 1896 all feature a similar coat of arms design, of which, there are a number of different design varieties.
My own collection starts with a few issues from 1882.   The design used through 1887 were 2 color designs, whereas the issues from 1889 were single color.
Here is a scan of the few examples I have from 1892.   I thought the pentagram cancel was interesting so I kept that in my collection:
1886 continued with basically the same design, but, with lettering differences for the Crylic word in the lower left of the oval.
I also found what might be a major, plate scratch, or simply a crease, not quite sure really: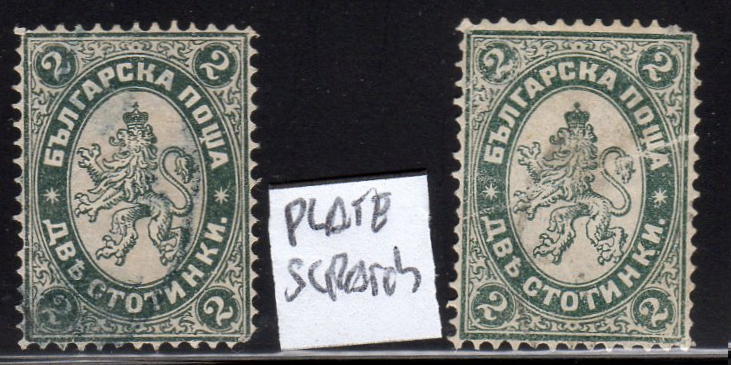 In 1889 the design changed but still featured the coat of arms.   The issues of 1889 come in a number of cataloged color and perforation varieties.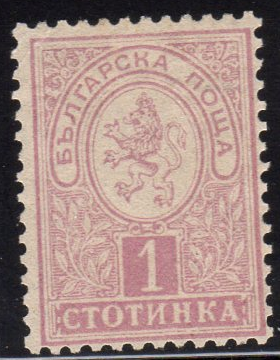 Scott
Scott issues of 1889 (numbers 28 – 37) are simply noted as having perf 10.5, 11, 11.5, 13 and 13.5   Scott gives no indication as to which issues have which perforations.   Also, Scott notes that some of the issues come imperf.
Michel
Michel is the much better resource here, and lists perf and color varieties individually.
I built the following chart based on Scott and Michel
13.75×13.5
10.5
11
11.5
12.75
Imperf
1s Lilac
X
X
X
2s Gray
X
X
X
3s Bister Brown
X
X
X
5s Yellow Green
X
(Green / Yellow Green)
X
X
(Green / Yellow Green)
X
X
10s Rose
X
X
X
X
X
15 Orange
X
X
X
X
X
X
25s Blue
X
(Light Blue / Dark Blue)
X
X
X
X
X
30s Dark Brown
X
50s Green
X
1L Orange Red
X
Below are some examples of the color varieties listed by Michel: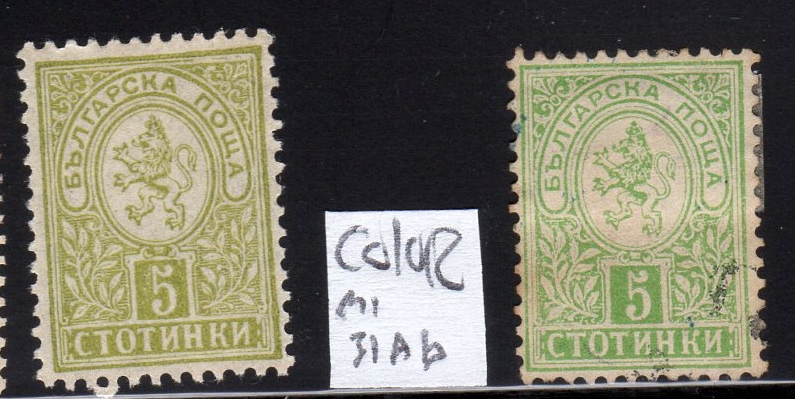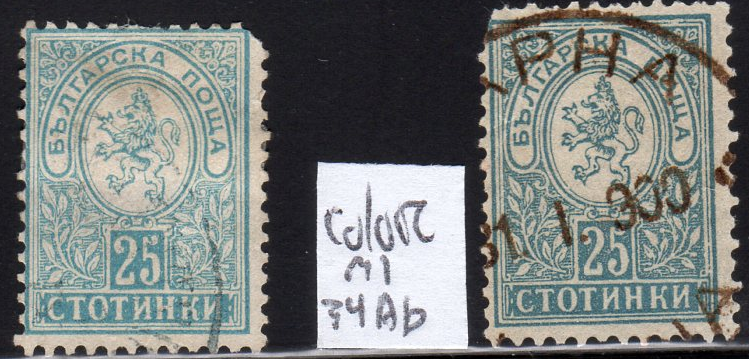 According to Michel, some of these perforation varieties are high catalog value varieties.  e.g.  the 5s Green in Perf 10.5 catalogs at 250 Euro!
Many of these stamps also exist overprinted all the way out to 1915 with the 1s lilac overprinted as 3s.