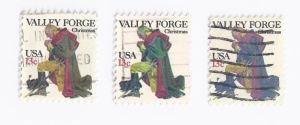 The 1977 Christmas issue consists of 2 definitive sized stamps, one of which (Scott #1729) is of George Washington praying at Valley Forge.
I immediately noticed variations in the colors of his hair, coat and clothing.
The catalog doesn't mention any color differences, but I began to save various copies of this stamp, and you can see slight variations in most of the stamps.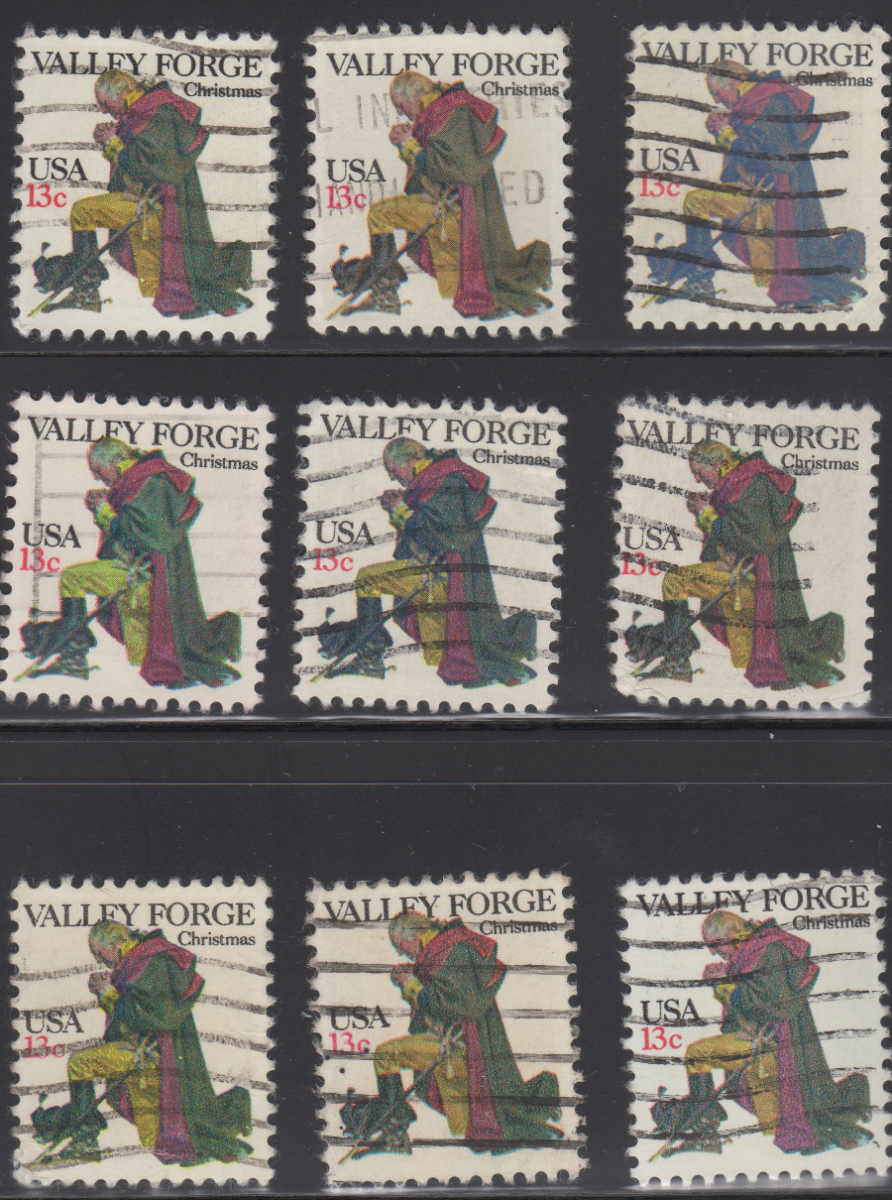 There are 2 online discussions related to this issue:
StampCommunity – https://www.stampcommunity.org/topic.asp?TOPIC_ID=22308
StampBoards – http://www.stampboards.com/viewtopic.php?f=29&t=58190
The general consensus is that these color variations are either from general inconsistencies during the print process, or, due to the soaking of the stamps off paper.
Recently I came across an interesting eBay listing of this issue.
The owner of this block, submitted it (along with others) to the Bureau of Engraving and Printing, and receive the response in the letter below.
This indicates that their is some definate color variations that exist due to the printing process, although they are minor and are the result of heavier than normal application of the color Cyan.
Aside from these, there is currently a block for sale on eBay with a dramatic color variation: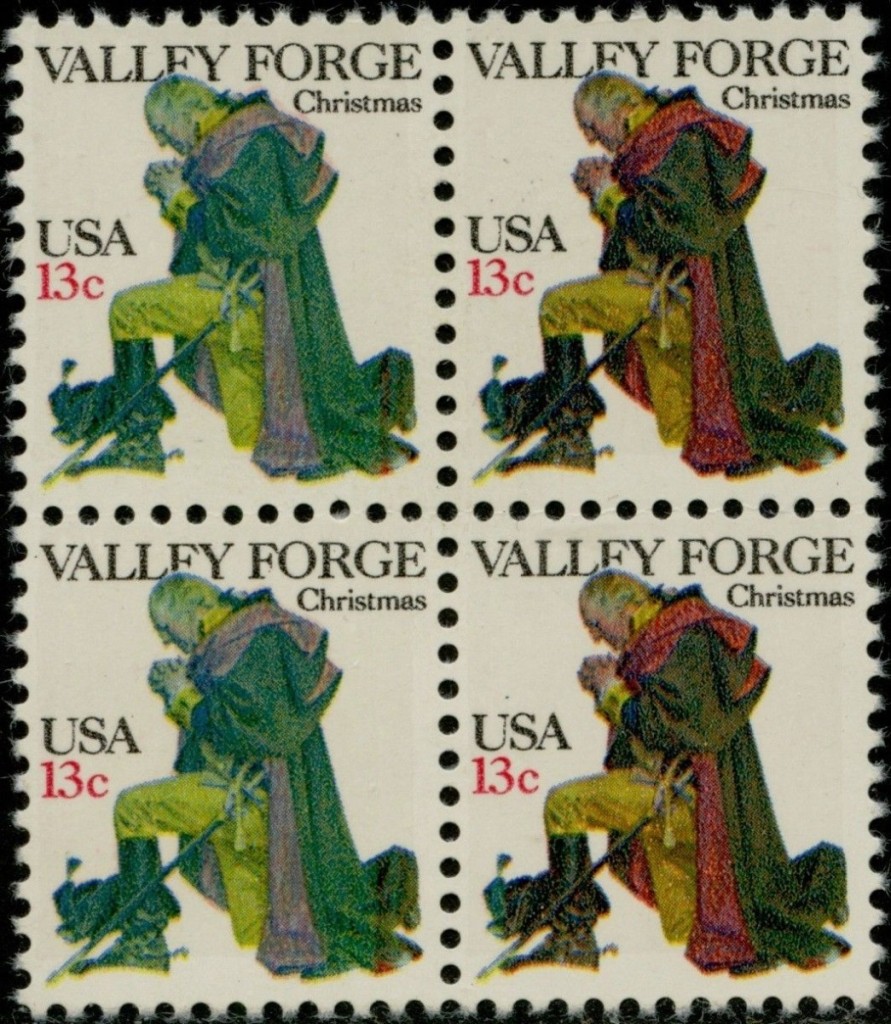 The block above appears to be missing the red
The moral of this story, is, as usual, that catalogs do not always list everything.