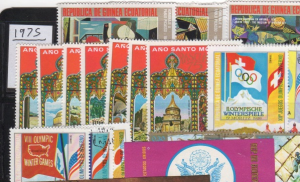 The stamps of Equatorial Guinea are, plentiful, colorful, and for a period from about 1972 through 1979, primarily bogus.   In fact, even though for a few years prior to 1972, and most years since 1980, Equatorial Guinea issued legitimate stamps, these are very hard to come by mint or used.   A search on eBay does not yield much outside of the wallpaper era.
Keijo at StampCollectingBlog has a nice writeup on the history of the period here.
When it comes to issues like these, and counties or periods with large colorful stamps, one of the problems a collector runs into is how to store/display them in their collections.   I have opted for a method which is more on the "storage" side of things than the "display".
In short- I pack them into my stock pages.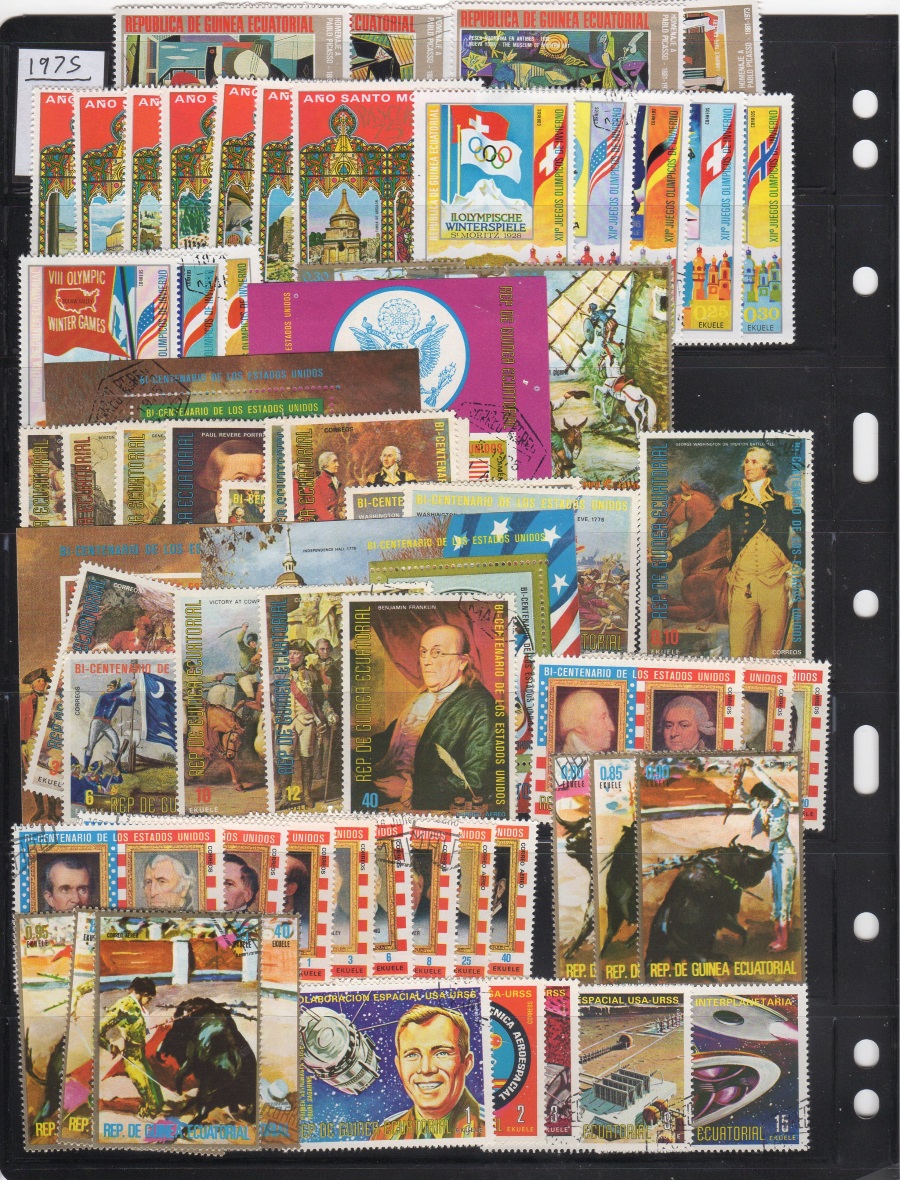 It looks kind of messy, yes, but, stock pages aren't cheap, and for these issues, it makes more sense to me to load them up like this.
I do try to leave at least the Face Value of each stamp sticking out just enough so I can see which values I have of each set.
Now, when I have issues that are a bit more interesting, I will display them in full, such as this odd and unlisted (update…listed in Michel as 837-838 ) overprint on the 1976 President Macias issue: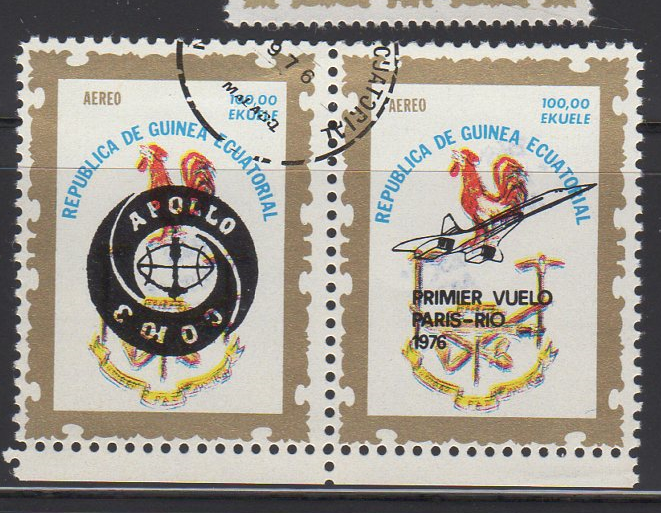 The overprint on the left is referencing the Apollo mission, along with what appears to be a Russian Space Mission of some sort.  The overprint on the right relates to concord flights from Paris to Rio.     Strange…totally bogus…but, interesting anyway.
Or, in the case of even more unlisted goodness, have a look at these oddball stamps.   Scott does not list them, but StampWorld does, these are "American Bicentennial" stamps, that depict, jungle animals from Africa.   All I can say is: "LOL".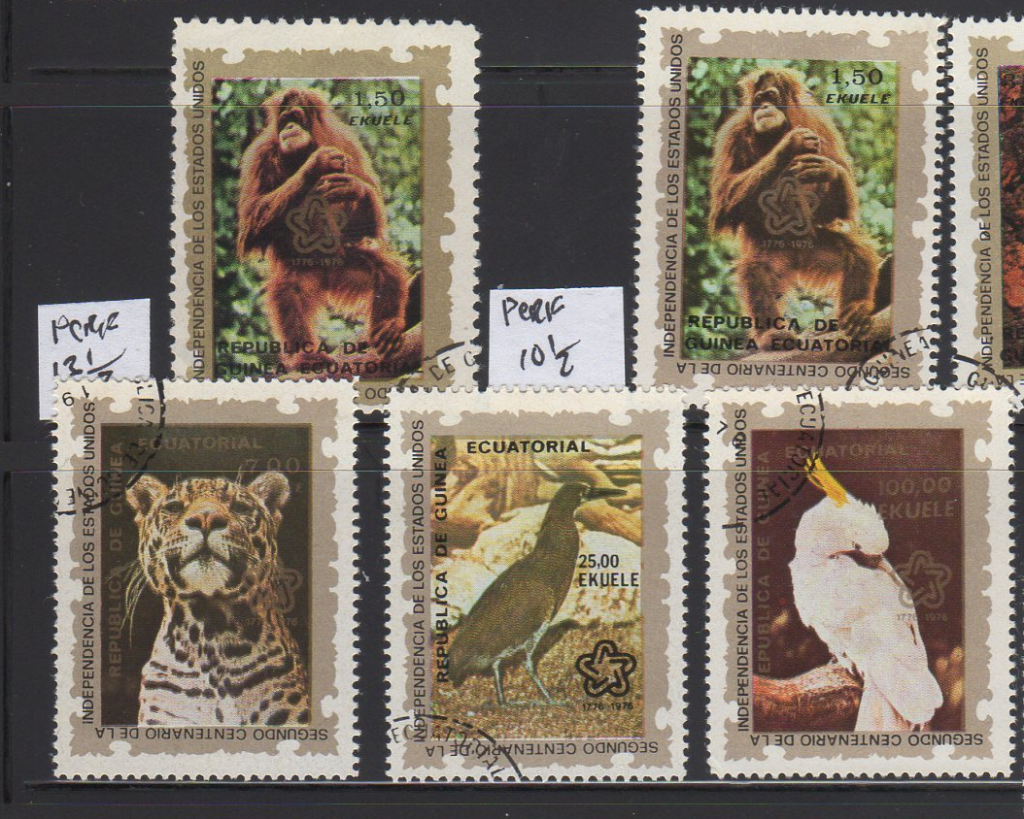 I separated them out because I noticed a perf difference in the 1.50e value.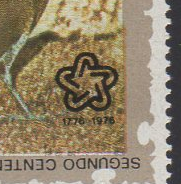 Like most things, I enjoy collecting these bogus issues because I think they continue to tell a story about philately, regardless of whether or not these stamps were ever used on letter from Africa to anywhere at all.