The Komitetit Te Qindreses stamps were issued well before the death of Winston Churchill (and probably shortly after the death of FDR).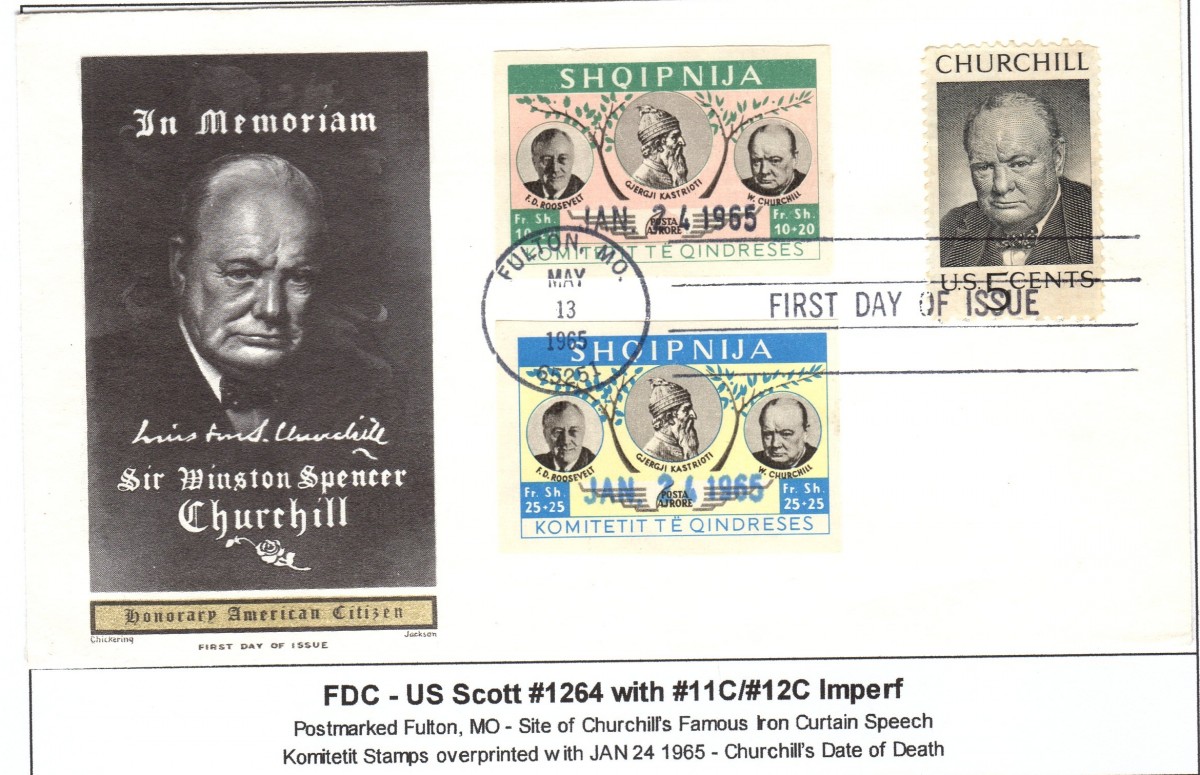 Churchill would die on January 24th 1965, and the US Issued a commemorative stamp in his honor on May 13th 1965.   The First Day Covers for this Churchill Issue (US Scott #1264) were issued in Fulton, Missouri – Which was the site of Churchill's famous "Iron Curtain" speech.
As you have seen in previous posts, there are Komitetit Te Qindreses with "In Memorium Sir Winston Churchill" overprints.
I came across an interesting set of 4 covers (3 FDC's and one non FDC) bearing the US Scott #1264 Churchill stamp PLUS a variety of Komitetit te Qindreses stamps.
In addition, one of the FDC's is for US Scott #1284 – Which was a definitive stamp issued on Jan 29, 1966 featuring FDR.
3 of the covers are Cachet's and none of the covers are addressed, but all bear interesting markings. All manufactured for philatelists of course.
The cacheted covers were designed by Charles R. Chickering and were sold by Jackson Cover service.   According to Todd Ronnei's website detailing his Churchill cover collection:
After retirement from the Bureau of Engraving and Printing, prolific stamp designer Charles R. Chickering became a cachet designer. His designs were printed and sold by Gladys Jackson of Jackson Cover Service, New York, N.Y.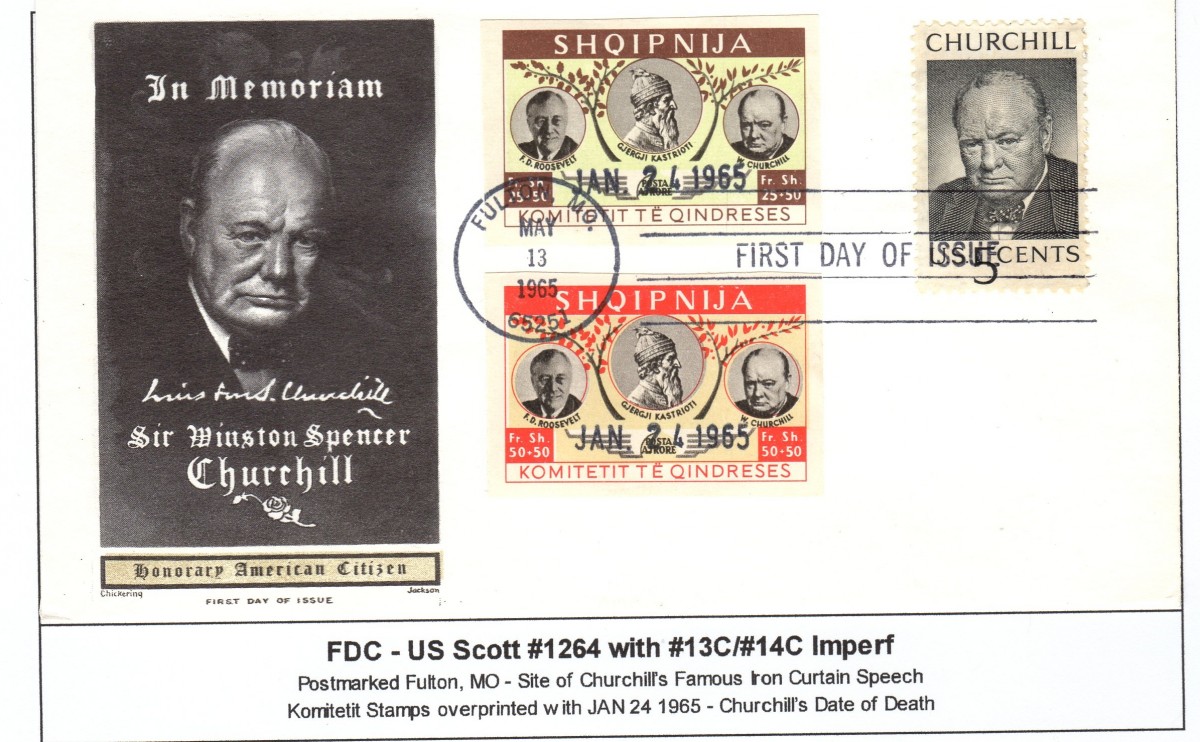 The following is a cover with the same cachet, but not cancelled on the first day of issue.  The USA #1264 Churchill Stamp is placed over a block of 4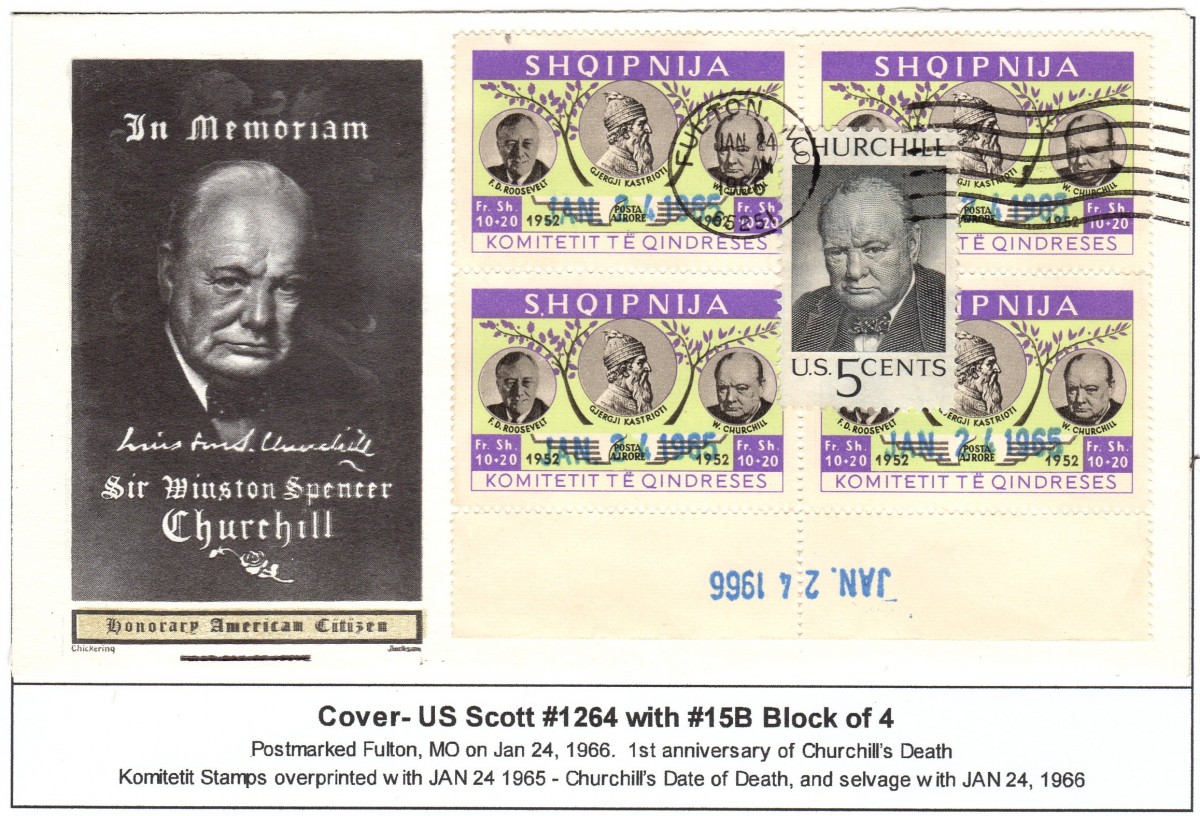 Finally – I have this FDC of the USA #1284 FDR Definitive issue.   This cover also bears a copy of the prior Churchill issue and bears 2 postmarks.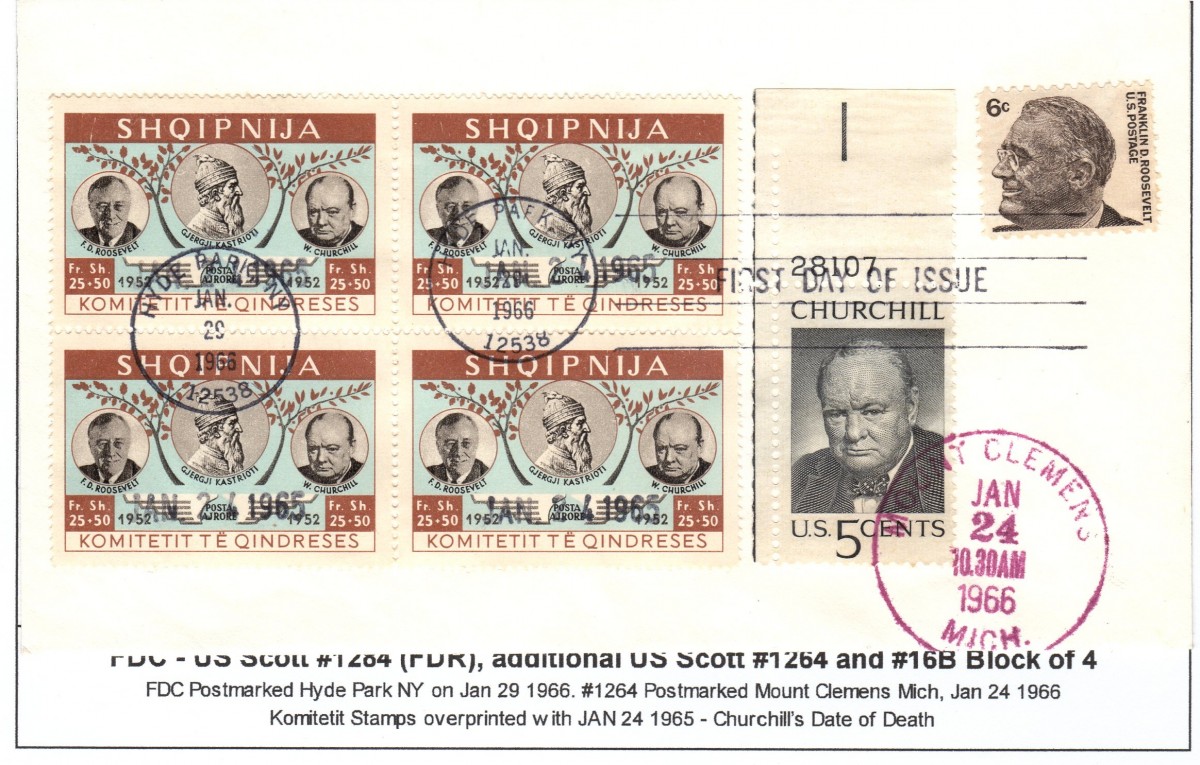 A little bit of searching reveals that other covers with the Albania cinderella's do exist.  I found this one on Ebay that sold in 2014 for a little under $16.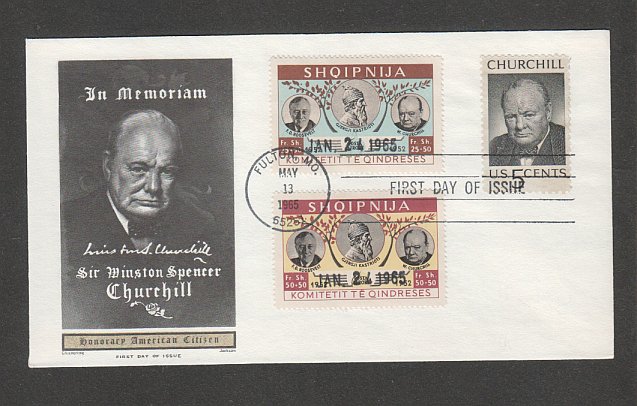 Update 9/29/15 – Additional cover added here: